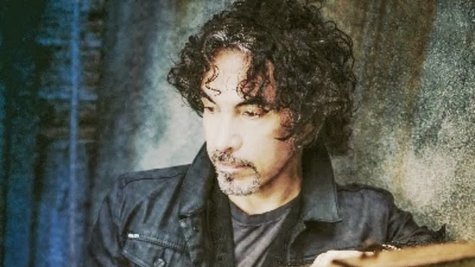 The 2013 Bonnaroo Music & Arts Festival got under way Thursday in Manchester, Tennessee, and the latest edition features the usual eclectic mix of superstars and emerging artists from a wide variety of genres. Among the highlights of the annual extravaganza are the late-night "SuperJam" sessions that bring together interesting assortments of musicians. Hall & Oates ' John Oates is serving as musical director for the SuperJam that's being held late Saturday evening.
The performance that the famed pop singer is overseeing, which has been dubbed the "Rock n' Soul Dance Party," also will feature ex- Sly and the Family Stone bassist Larry Graham , My Morning Jacket singer Jim James , The Preservation Hall Jazz Band , Meters drummer Zigaboo Modeliste and many others, including some unannounced guests.
"I just found out that Brittany Howard from Alabama Shakes just signed on," Oates revealed recently about one of the surprise performers. "It's this ridiculous band, and we're just going to do a lot of fun music. '70s soul, rock and roll, you name it. We go on at 12 [midnight] to 2, so I don't know. I think it's going to be a high experience."
Oates shared some more details about the SuperJam in a new interview with RollingStone.com .
"We're doing a whole block of Sly stuff, obviously, because of Larry," he revealed. "We're doing everything from The Meters to Prince to The Band to John Lennon to The O'Jays . I've been waiting my whole life to do this set."
John adds that R&B star R. Kelly , who's playing his own Bonnaroo set Saturday night, may also drop by and perform at the SuperJam. In addition, Oates will be giving a pair of solo performance at the festival, on late Friday afternoon and on early Sunday afternoon.
Visit Bonnaroo.com to check out the event's complete lineup and schedule. As previously reported, select performances are being streamed live at the festival's website and at UStream.tv .
Copyright 2013 ABC News Radio