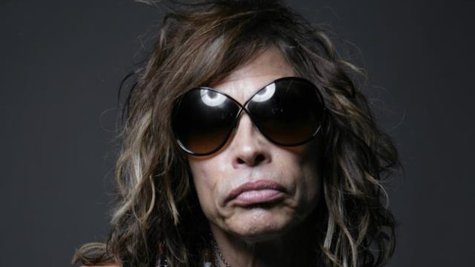 Aerosmith will be playing a variety of concerts around the world over the next few months, but frontman Steven Tyler admits that his attention is starting to turn to a new project that doesn't involve the band. The demon of screamin' tells Rolling Stone that he's gearing up to record his first-ever solo album.
"I've got this itch in me to do a solo record, and that's what I'm gonna do next," he says. "I've got some great people that want to get involved in it."
Tyler reveals that the album is in its early stages, and says that he "wants to do something that's a lot different than Aerosmith."
The singer tells Rolling Stone that he wants to explore "weirder, off-the-cuff stuff that I'm not sure Aerosmith would like," including electronica. He notes that his interest in that genre dates back to 1965, when he listened to the work of the innovative German composer Karlheinz Stockhausen .
With regard to modern electronic artists, Tyler says he's a huge fan of Skrillex , who previously collaborated with the surviving members of The Doors . He also reveals that he met with Canadian house-music star Deadmau5 and was blown away with some of his ideas.
"It was a sick dinner, it was f**king unreal," he declares, adding, "I want to go out and explore things...I really want to take a little risk here."
Tyler tells Rolling Stone that while he has no timeline for recording the album, he's planning to "start in January and see where we get by March."
Copyright 2013 ABC News Radio