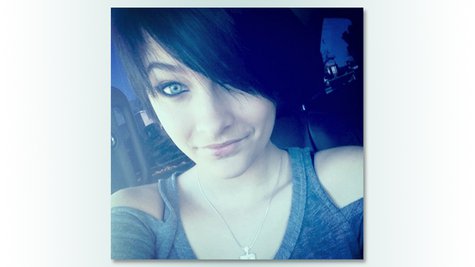 While family sources reportedly informed the gossip site that Paris Jackson was "doing better" after her apparent suicide attempt earlier this month, a new report from TMZ says the teen will be in treatment "for months" and is "putting her life in serious jeopardy" from a cutting habit caused by a deep depression.
The gossip site cites pictures on Jackson's Tumblr page, which featured a collection of pics from teens who had been cutting their own arms and wrists. Some of the bloody pictures featured captions like, "I f**king hate myself."
What's more, according to TMZ, family members strongly disagreed with law enforcement sources that called Jackson's apparent attempt to kill herself as a "cry for help." Jackson's daughter reportedly did "horrifying" damage to her own arm with a meat cleaver in the attempt early in the morning of June 5.
Michael Jackson 's only daughter reportedly lost the desire to cut herself, TMZ reports, but she is "in denial," and "fighting" therapy.
Jackson reportedly is set to be moved from UCLA Medical Center to another treatment center. A source tells People that the 15-year-old will remain at a psychiatric facility at UCLA Medical Center in Los Angeles for at least another week, and then will be placed in another facility out of state for "additional care."
Paris will have the opportunity at the new facility to resume her education in addition to continuing her treatment.
The magazine reports Paris' guardian and grandmother, Katherine Jackson , and Paris' biological mother, Debbie Rowe , decided to relocate the teen in part because Katherine was concerned that Paris may have "fallen in with the wrong crowd" in Los Angeles.
Copyright 2013 ABC News Radio