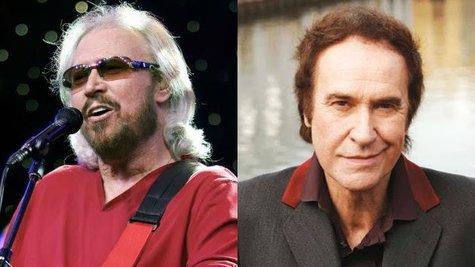 The Bee Gees ' Barry Gibb and The Kinks ' Ray Davies are among the music legends who will be honored at the 2013 O2 Silver Clef Awards, which will take place June 28 in London. The awards are handed out annually by Nordoff Robbins, a U.K. charity that provides music therapy to ill and disabled people.
Gibb will be presented with the prestigious Lifetime Achievement Award , while Davies will receive the Ambassador of Rock Award .
Barry says he's honored to receive the award, noting, "Having had music play such an important role in my own life for over 50 years, I can truly appreciate the work Nordoff Robbins do, using music to transform other people's lives." Ray also praises the organization, saying, "The work you do is amazing, and this is a real honor."
Among the other artists who will be feted at the Silver Clef Awards are The Clash , Coldplay , Yaz frontwoman Alison Moyet and alternative rockers Vampire Weekend .
Copyright 2013 ABC News Radio