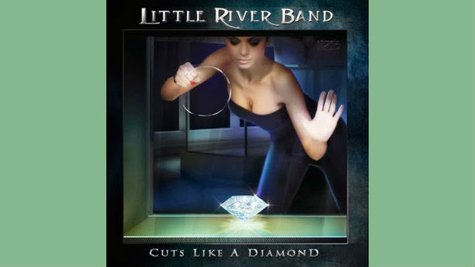 Australian soft-rock veterans Little River Band are set to return with a new studio album titled Cuts Like a Diamond that's scheduled to hit U.S. stores on August 27. In advance of the release, the band will issue a new single, "The Lost and the Lonely," on July 8 as a digital download.
Best known for such hits as "Reminiscing," "Lonesome Loser" and "The Night Owls," the group currently is led by longtime singer/bassist Wayne Nelson . He reports that in putting together the new album the group chose songs "that reflect the style and heart of [Little River Band] in its 38th year."
Nelson adds that compiling this collection "took a little more time than usual, but the end result was well worth the effort." He also notes that he and his band mates "tailored all the songs into the traditional Little River Band mold...smooth AOR arrangements with lots of vocals and guitar harmonies."
Fans can get a preview of Cuts Like a Diamond by checking out a new YouTube video that features segments of a number of the tunes.
Here is the track list for Cuts Like a Diamond :
"The Lost and the Lonely"
"Forever You Forever Me"
"Cuts Like a Diamond
"You Dream I'll Drive"
"I'm an Island"
"Way Too Good"
"What If You're Wrong"
"Where Do I Run"
"Someone"
"Who Speaks for Me"
"Love Is"
Copyright 2013 ABC News Radio