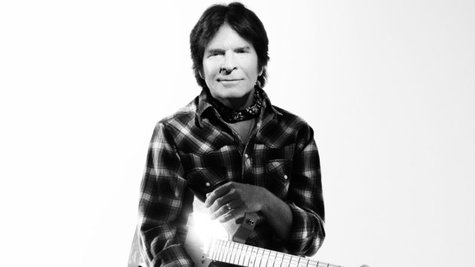 John Fogerty has no concerts scheduled until a September 7 appearance at the inaugural Interlocken Festival in Arrington, Virginia, but you can catch him this evening on NBC's Tonight Show with Jay Leno . The former Creedence Clearwater Revival frontman will be the musical guest on late-night program, which airs at 11:35 p.m. ET/10:35 p.m. CT.
No word yet what Fogerty will be singing, but we assume it'll be a tune from his recently released album, Wrote a Song for Everyone . The record features reworked versions of many of the 68-year-old rocker's well-known songs recorded alongside music stars from the worlds of classic rock, alternative, country and R&B.
In a recent interview with CMT Edge , John explained why he was interested in exploring a variety of musical genres on the album.
"I don't just listen to one radio station or just buy one type of record," he pointed out. "But I think that's really most people. I like all kinds of music as long as it's good music. I don't really relate to the idea of this is country and this is soul and this is blues and this is rock. To me, it's all just music."
Copyright 2013 ABC News Radio