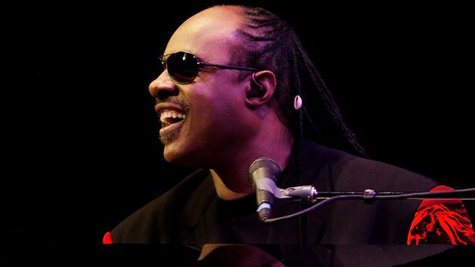 Stevie Wonder is back in the studio, preparing not one, not two but three new albums.
The Motown legend discussed the projects with RollingStone.com after performing at the Hollywood Bowl Hall of Fame induction for John Legend during the annual Opening Night at the Bowl event at the famed venue over the weekend.
Wonder explains that one of his albums is titled When the World Began , and will include contributions from producer David Foster and backing by a symphony orchestra. "There's some new stuff that I wrote that never was released. One song that I wrote when I was 13 -- Tony Bennett did it a long, long time ago, called 'This Town,' but I'm gonna do it on this album," he says. When the World Began also will include orchestral renditions of some of Wonder's classic tunes, including a version of "Isn't She Lovely" for which he wrote a new, additional verse.

A second album -- a gospel collection -- will pay tribute to Wonder's mother, and will aptly be titled Gospel Inspired by Lula . "I promised her I would do it. She always wanted me to do it before she passed away, the untimely passing away," he tells RollingStone.com . "We're going to do some traditional gospel stuff, but I'm thinking about doing a gospel song in Arabic."
A third album, apparently under way, is titled Ten Billion Hearts , though Stevie provided no details on that project.
In related news, Wonder is scheduled to attend this year's star-studded BET Awards, taking place at the Nokia Theatre in Los Angeles on Sunday, June 30. The show will air at 8 p.m. ET/PT on BET.
Copyright 2013 ABC News Radio