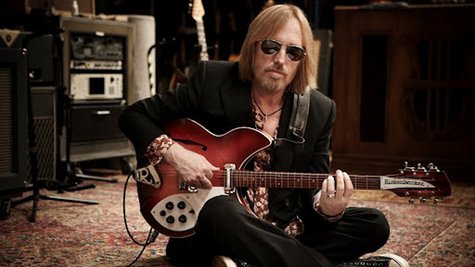 Tom Petty says he's really looking forward to the two small-venue residencies he and The Heartbreakers will be playing during their upcoming North American tour. The singer/guitarist tell Rolling Stone that he and his band are planning to dig deep into their catalogs during the multiple-night engagements, which will take place in late May at the Beacon Theatre in New York City and early June at the Fonda Theatre in Los Angeles.
"I don't want to do a 'greatest hits' night," explains Petty. "We should push ourselves, do things we don't even remember."
The residencies will be the first Petty and the Heartbreakers have done since a 2003 five-night stint at Chicago's Vic Theater. The frontman says playing these types of gigs generally is very positive for the group. "It gets the band members in tune with each other in a way that you don't get on a big tour," suggests Petty. "There's a different challenge than you're used to."
Petty also reveals that he and his group possibly might introduce some songs from a new studio album on which they've been working. "I'd rather people heard the record before we perform the songs, but I also like the songs and want to play them," notes. He adds, "If they're sounding really good and I get the okay from the head office, I'll do it."
The 62-year-old rocker tells Rolling Stone that he and The Heartbreakers plan to return to the studio to finish work on the album in July after their tour winds down. He says the new material is similar to Petty's previous release, 2010's Mojo , "to a new power," while noting that the upcoming album is "not as strict to the blues as [ Mojo ] is."
Petty also reports that he and the band have recorded about 12 tunes for the next album, and says he's "sure about" six of them making the final track list.
Petty and the Heartbreakers' trek kicks off May 16 in Evansville, Indiana. Visit TomPetty.com to check out the full itinerary.
Copyright 2013 ABC News Radio