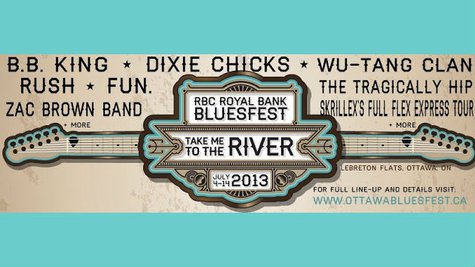 Dozens of artists will descend on the Canadian capital of Ottawa this July for the 2013 edition of the RBC Royal Bank Bluesfest . B.B. King , Eric Burdon , Mitch Ryder , Grand Funk Railroad and Los Lobos are among the many stars slated to perform at the music extravaganza, which is scheduled to run from July 4 through July 14.
Performances will take place every day during the run of the festival except for July 9. Grand Funk Railroad will take the stage during the first day of the event; Burdon will perform on July 7 and King, Ryder and Los Lobos will help close out the event on the July 14. The Bluesfest, which is held in the LeBreton Flats section of Ottawa, is the largest blues festival in Canada.
A full lineup for the RBC Royal Bank Bluesfest is expected to be revealed in April. Tickets are available for purchase now at CapitalTickets.ca .
Copyright 2013 ABC News Radio