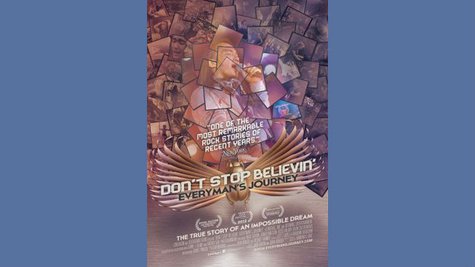 After being screened at a number of film festivals last year, the new Journey documentary Don't Stop Believin': Everyman's Journey is set to open in theaters around the U.S. this Friday. The movie tells the inspirational story behind how the band came to hire its current frontman, Arnel Pineda .
Don't Stop Believin': Everyman's Journey , which was written and directed by Ramona S. Diaz , focuses on the Filipino-born Pineda's personal struggles and his efforts to fit in with the group and be accepted by the band's fans. The singer was discovered by Journey after guitarist Neal Schon came across a YouTube video of his cover band, Zoo .
In a new trailer for the movie, drummer Deeno Castronovo is seen describing Pineda as " David Lee Roth and Bruce Lee put together," while Arnel says of his experience with Journey, "I'm living a fairy tale…like a Cinderella story."
Visit EverymansJourney.com to find out where the movie is being shown near you.
Copyright 2013 ABC News Radio