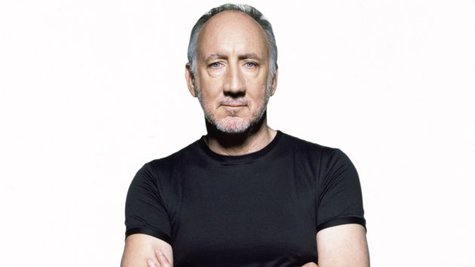 Like a bad boy on the playground, the Who 's Pete Townshend has said he's sorry for swearing at a 7-year-old girl.
The legendary guitarist issued the apology -- which he wrote personally -- to young Janey Costello , whose dad Eric brought her to a Who show two weeks ago in Ontario. The pair held up a sign that said, "Smash your guitar, Pete!" and Townshend responded by scolding the pair, "Don't bring your children...use them. I want to tell you two words but I can't because you've got a child there." He then mouthed "f**k off".
According to Canada's Sun News , Townshend felt badly about the incident and asked a Canadian friend of his to help him locate the Costellos, to whom he sent a note of apology. "I am so sorry. I sympathize with you both, and your daughter's mother," he said. "I am most certainly not angry. I was not angry on stage either. I was in rock star mode, the big mouth." The 67-year-old admitted, "I could have handled it differently. I thought of sending someone to find you both and telling you I was not upset, but we were flying to New York straight after the show, and had no time to spare. I wish things had been different."
Townshend then went a step further and asked if they might all be able to get together privately and put the incident behind them. The Sun News reports that the Costellos will meet up with Townshend in April, and that the rock star has promised, "I won't swear" at the get-together.
Copyright 2013 ABC News Radio