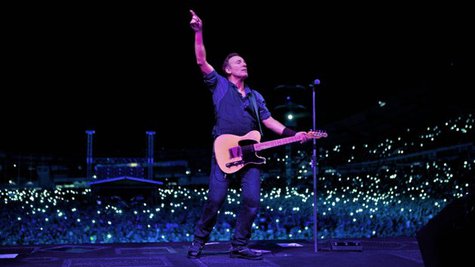 Bruce Springsteen apparently has made peace with the fact that his performance at London's Hard Rock Calling festival last year was cut short due to a curfew violation.
The Boss and his E Street Band will again play the festival , on June 30 at the Queen Elizabeth Olympic Park. The event was previously held at Hyde Park.
Last summer, the plug was pulled on Bruce during his on-stage collaboration with Paul McCartney at the festival because his performance had exceeded curfew by about an half-hour.
Copyright 2013 ABC News Radio