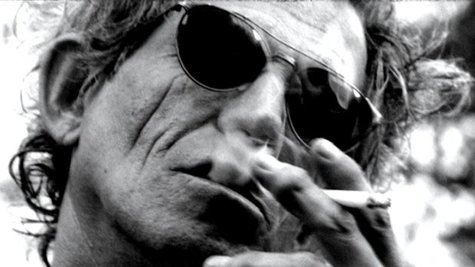 Keith Richards once admitted snorting his dead father's ashes, so this story might seem tame by comparison: according to Ronnie Wood 's ex-wife, Richards once offended her mother by offering the older lady cocaine.
Jo Wood -- who was married to Ronnie for almost 25 years, until 2009 -- has just published a memoir called Hey Jo , in which she tells the story of her mother Rachel Karslake spending a month with Jo and Ronnie before the birth of their first child.
According to Jo Wood, right after dishes were cleared from their welcome dinner, "Keith declared, 'And now for dessert!' [and] pulled out a big bag of coke and slammed it on the table." The elder woman managed to hold her tongue until a couple of days later, when Richards offered a marijuana joint to Ronnie's mother-in-law, who gave him a piece of her mind and threw the joint into the pool.
Jo Wood writes, "Keith had decked people for less but, to his credit, he just sat back and proceeded to roll two more joints. 'Here you go, Rachel,' he said. 'Here's one for me to smoke and one for you to throw into the pool.'"
Hey Jo is available from booksellers now.
Copyright 2013 ABC News Radio