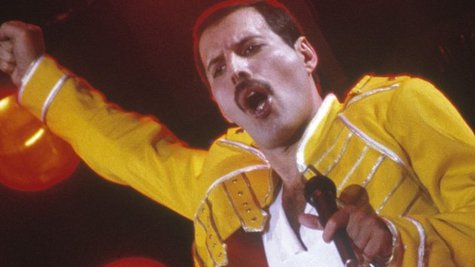 The plaque thought to commemorate the final resting place of Freddie Mercury has gone missing. That's according to U.K. newspaper the Daily Mirror .
The bronze marker--which only recently came to the attention of the British press, including NME -- bears the name Farrokh Bulsara , Freddie Mercury's birth name, as well has his dates of birth and death and a simple inscription signed "M", which is thought to be Mercury's ex-girlfriend and longtime friend Mary Austin . NME , the Daily Mirror and other British press outlets publicized the find -- along with photos of the plaque and its location within Kensal Green Cemetery -- on February 25, and it hasn't taken long for the plaque to have been stolen.
The marker bears the inscription "In Loving Memory of Farrokh Bulsara," followed by a phrase in French that translates as: " Always to Be Close to You With All My Love ." It was affixed to a tower in one of the gardens within the cemetery, where it is common for ashes to be scattered.
The location of the Queen singer's ashes had been a mystery since his untimely death in 1991 from complications due to AIDS.
Copyright 2013 ABC News Radio