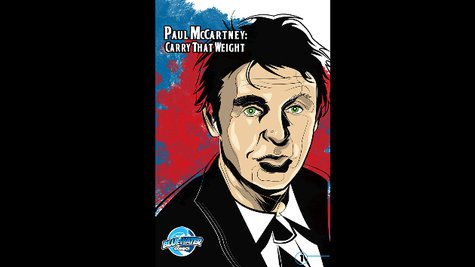 He once sang that he wanted "to be a paperback writer," now Paul McCartney is the subject of a different kind of paperback -- a comic book.
Paul McCartney: Carry That Weight is the name of the release from Bluewater Productions , written about Macca's decision to leave the Beatles. According to Bluewater, the comic is a snapshot of McCartney as he "made the final decision to quit the most beloved band of all time, and imagines the thoughts and feelings behind it. The comic is inspired by the famously frank press release that came with his debut solo album and confirmed the end of The Beatles, and the end of [McCartney's] partnership with John Lennon ."
Paul McCartney: Carry That Weight is available in comic stores and digitally.
Copyright 2013 ABC News Radio