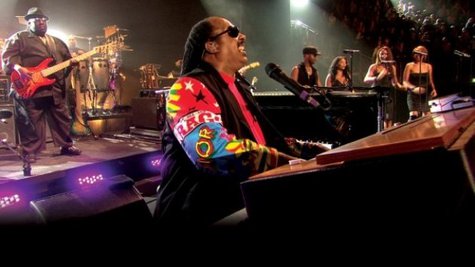 Stevie Wonder will be the third headliner at this year's Hangout Music Festival. The singer joins previously-announced headliners Tom Petty and the Heartbreakers and Kings of Leon at the three-day event, which takes place on May 17, 18 and 19 in Gulf Shores, Alabama.
Other acts set to perform at the Hangout Music Festival include The Black Crowes , Gov't Mule , The Roots and Trey Anastasio Band , among many others.
Tickets are now on sale with three-day passes starting at $229. However, if you've got deep pockets and a desire to be up close and personal with the bands, you can drop $4,000 on something called "The Big Kahuna" package, which is a VIP package on steroids and includes access to the artist compounds, swimming pools, hot tubs, a personal concierge and -- get this -- onstage access. A Hangout "Big Kahuna" salesperson tells ABC Radio News, "Yes, onstage access. You can stand on the same stage as Stevie Wonder, Tom Petty and Kings of Leon during the shows." No more than 40 Big Kahuna passes will be sold, so cash in your spare change and get on it.
To see the complete artist roster and purchase tickets, head over to HangoutMusicFest.com .
Copyright 2013 ABC News Radio