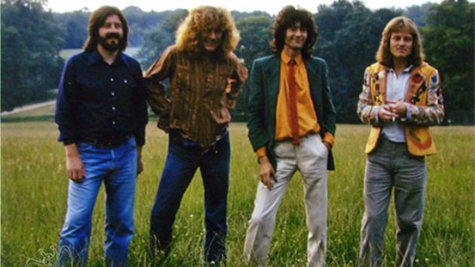 The U.K. has decided not to let Hollywood have all the fun. The London borough of Camden will soon be home to the Camden Music Walk of Fame honoring music greats, each of whom will have a large disc marker on a thoroughfare in the area of North London.
According to the BBC , the honorees will be divided into five groups: innovative artists, influential artists, icons, unsung heroes and music industry heavies, and the inductees will be selected from a worldwide pool -- not just Brits.
The Who , Elvis Presley and Led Zeppelin are among those artists expected to be in the first wave of inductees, according to Music Walk of Fame founder Lee Bennett -- who approached The Hollywood Chamber of Commerce, which runs the Hollywood Walk of Fame, to propose the partnership. He promises that each round of inductions will be accompanied by performances, tributes to posthumous artists and reunions of since-disbanded groups.
The organizers are working on a list for the first 30 discs that are expected to be unveiled this summer, and music fans will be able to vote for their favorites on the Music Walk of Fame website beginning in May.
Copyright 2013 ABC News Radio