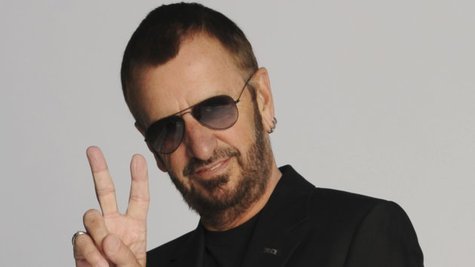 Beginning June 12, Beatles fans will be in for a treat at the GRAMMY Museum in Los Angeles. In a joint effort with Ringo Starr , the Museum will create a new exhibit called "Ringo: Peace & Love," which according to the GRAMMY Museum is the first-ever comprehensive exhibit focusing on the drummer alone.
"Ringo: Peace & Love" will "offer visitors an unprecedented in-depth look at all aspects of Starr's musical and creative life -- as a musician, artist, actor and as the man the world knows and loves simply as 'Ringo.' It will also aim to propel Starr's universal message of peace and love."
The exhibit will feature the drum sets Ringo played at The Beatles' legendary Shea Stadium concert and on the Ed Sullivan Show , as well as his Sgt. Pepper's costume, the cape he wore in Help! , the red jacket worn during the Beatles rooftop concert and an assortment of photos, documents and mementos from Ringo's days with and before the Beatles.
There will also be an interactive component wherein visitors will be able to have a virtual drum lesson with Starr.
"Ringo: Peace & Love" will run through November at the museum after which it will become a traveling display, to tour select cities.
Copyright 2013 ABC News Radio