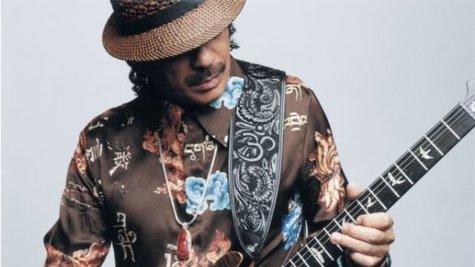 Carlos Santana isn't just an artist, he's a brand. The 65-year-old music legend is also the owner of the CARLOS by Carlos Santana line of women's shoes and handbags and Casa Noble Tequila. His success in non-music fields hasn't gone unnoticed; Forbes asked Santana to share a little of his insight on parlaying music success into business bottom-line.
"Imagination and vision are essential in my music and in the way we conduct our business," says the guitarist. "Sometimes the mind gets in the way, and we start thinking that we're this or we're that. That's why it's good to turn off all the computers, TV and noise and just sit with yourself for a while. Then you can expand upon the ideas and make them a reality."
Santana uses his CARLOS by Carlos Santana brand to direct funds toward his family's philanthropic efforts. He is founder of The Milagro Foundation , which "benefits underserved and vulnerable children around the world by making grants to community based organizations that work with children in the areas of education, health and the arts."
Santana tells Forbes that after the huge success of his Supernatural album in 1999, he was looking for a way to give back. " The CARLOS by Carlos Santana line of women's shoes and handbags was borne from this seed. I learned very early in life that if the females are happy, then everyone is happy," he says, adding, " There is no greater joy for me than to know I am making a difference in a child's life."

Santana says that this charitable spirit infuses everything he does. "Vision and integrity are more important to me than all of the zeros on the right," he says. "I am only interested in a partnership that utilizes great vision to make a positive difference in the world."
CARLOS by Carlos Santana shoes are available at Zappos.com .
Copyright 2013 ABC News Radio