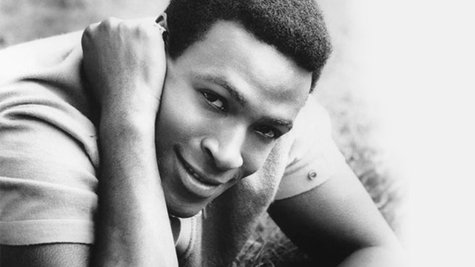 Marvin Gaye 's ex-wife Janis Gaye is not happy about an upcoming biopic on her late husband, and she has similar feelings about a touring play about him that's beginning its New York run next month. "I don't think Marvin is a very happy spirit right now," Janis tells the New York Daily News ' Confidenti@l . "This is the last thing he would want to have happen."
Janis was married to Marvin from 1977 to 1981, but she says they kept an off-and-on relationship until several months before his death in 1984, according to Confidenti@l. Janis says she has not read the script for the play, My Brother Marvin , but she notes that it's based on a book written by Marvin's sister Zeola Gaye . "I did read the book from cover to cover, and it was very difficult to read," she tells Confidenti@l, adding that the account was sensational, inaccurate and painted her in a negative light.
As for the biopic, Sexual Healing , it focuses on Marvin's final years, which Janis admits were dark. He battled depression and drug addiction in that period, and Janis tells Confidenti@l that those were "tough times for him and for everyone." The film had earlier put Lenny Kravitz in the starring role, but Deadline.com reports that Marvin's son Marvin Gaye III objected to the casting choice and asked Kravitz to drop out of the project. Former Law & Order star Jesse L. Martin now fills the biopic's top-spot.
"Ultimately, I think it was Lenny's heart and soul and conscience that caused him to step away," Janis says. "Hopefully, that touches Jesse in the same way."
Sexual Healing is due to begin filming later this month in Europe.
Copyright 2013 ABC News Radio