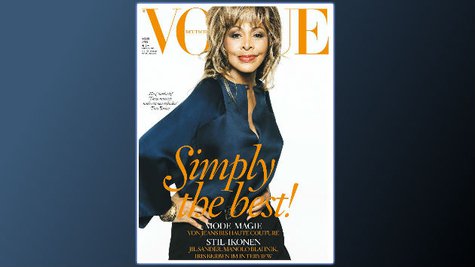 Even after six decades in the music business, Tina Turner is experiencing some career firsts. That includes the music legend's appearance on the cover of Vogue Germany 's April issue, marking her first-ever Vogue cover.
"Simply the best!" reads a line from the magazine's glossy front page, which features the rocking soul diva wearing a dark blue blouse by Giorgio Armani. According to Billboard.com , 73-year-old Turner will become the oldest model ever to grace a Vogue cover. The previous oldest Vogue cover model was actress Meryl Streep , who was 62 when she was featured on the cover of the January 2012 issue of American Vogue .
Vogue Germany's April issue arrives on newsstands in that country on Wednesday. Meanwhile, Billboard.com also reports that Turner is in the middle of recording a new studio album titled Beyond 2 .
Copyright 2013 ABC News Radio