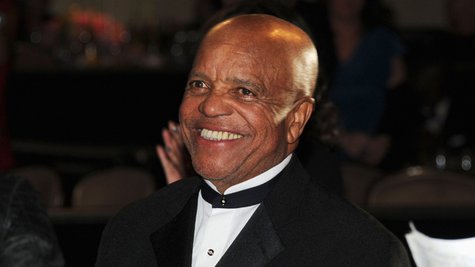 As founder of Motown, Berry Gordy helped mold the careers of music acts that would go on to become some of the world's most iconic stars, including Stevie Wonder , Marvin Gaye , Michael Jackson , Diana Ross and The Supremes and more. For that contribution and more, the Songwriters Hall of Fame is bestowing Gordy with its Pioneer Award.
"Berry Gordy is an innovator and a visionary. Yes, he created a label but more than that, he created a genre," Songwriters Hall of Fame chairman Jimmy Webb says in a statement. "Think about it, he pioneered a marketplace for African American artistry and then he invited the world in to enjoy it."
Webb says that Gordy "was way ahead of his time," grooming Motown's artists and ensuring that they received media training. "Berry Gordy and the Motown sound are essential to the American music story," Webb adds.
Gordy will be the first living recipient of the prestigious Pioneer Award, which will be presented to him during the 44th Annual Induction and Awards Dinner that the Songwriters Hall of Fame is hosting Thursday, June 13, in New York City. Last year's Pioneer Award was posthumously presented to singer-songwriter Woody Guthrie .
Next month, Gordy will see the premiere of his Broadway production, Motown: The Musical . Written by Gordy, Motown: The Musical celebrates the artists and songs that emerged from the label that Gordy founded. The play will premiere on April 14 at New York City's Lunt-Fontanne Theatre. Previews are already underway.
Copyright 2013 ABC News Radio