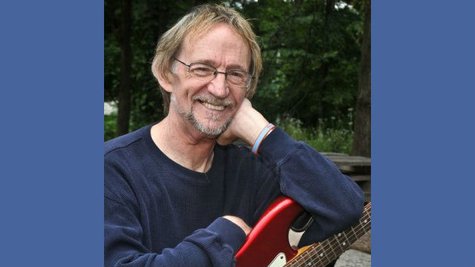 The Monkees ' Peter Tork is preparing to take a new solo show on the road in the coming months. The multimedia event, dubbed "In This Generation: My Life in the Monkees and So Much More," will feature the veteran pop star performing hits and rarities from his old group's catalog, solo material and other tunes, as well as telling stories about his long career as an entertainer. In addition, a variety of photographs from throughout Tork's life will be incorporated into the show.
Peter currently has nine performances lined up , stretching from a May 3 appearance in Buffalo, New York, through a June 14 stop in San Francisco. "In This Generation" is being co-produced by Tork and Andrew Sandoval , who has long overseen the legacy of The Monkees' recordings.
Meanwhile, in a recent blog post , Tork revealed that he continues to be deeply affected by the death last year of his Monkees band mate Davy Jones . Regarding his feelings about Jones' passing, he writes, "I have yet to find the right words." Tork adds that while he "liked, loved and respected" all of his fellow Monkees "in different ratios," he loved Davy the most.
Here are all of Tork's confirmed solo tour dates:
5/3 -- Buffalo, NY, Sportsman's Tavern
5/5 -- New York, NY, Iridium Jazz Club
5/10 -- Concord, NH, Capital Center for the Arts - Spotlight Cafe
5/11 -- Norfolk, CT, Infinity Music Hall
5/23 -- Stanhope, NJ, Salt Gastropub
5/24 -- Sellersville, PA, Sellersville Theater 1894
5/26 -- Annapolis, MD, Ram's Head Tavern
6/12 -- Seattle, WA, The Triple Door
6/14 -- San Francisco, CA, Great American Music Hall
Copyright 2013 ABC News Radio