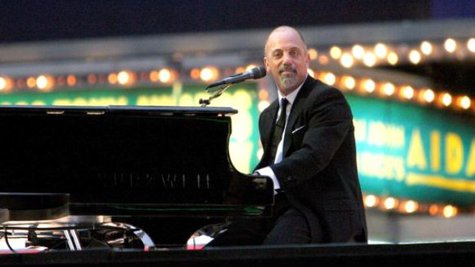 Billy Joel once sang about his "Baby Grand." Now he's auctioning one.
The Rock and Roll Hall of Famer has teamed with CharityBuzz.com to sell a Steinway and Sons Baby Grand piano, which Billy will personalize and autograph once the auction has concluded. When last we checked , the top bid was $19,500 but the reserve had not yet been met -- the piano's estimated value is 60 grand. The auction ends April 2.
Proceeds from the auction will benefit two charities: the Amy Winehouse Foundation, which helps support young people in need; and Ten O'Clock Classics, which brings classical music to a wider audience by providing music lessons and free instruments to New York City school children, as well as staging concerts in non-traditional venues.
Meanwhile, in other "Billy Joel selling stuff news," the Piano Man's mansion on Miami's La Gorce Island is still on the market after a year, because he won't budge on the price, reports the Florida-centric website GossipExtra.com . The 9,000-square foot home with sweeping waterfront views is listed at $14.75 million, and dropping the price isn't an option, the listing agent told the website.
"A lot of people took a look," said agent Jorge Uribe , "including Miami Heat players. But it's a unique house for a unique buyer. Potential buyers are folks with a net worth of $100 million." But Billy's in no hurry to unload the place. "He really enjoys the house," Uribe said, "and he is very patient."
Copyright 2013 ABC News Radio