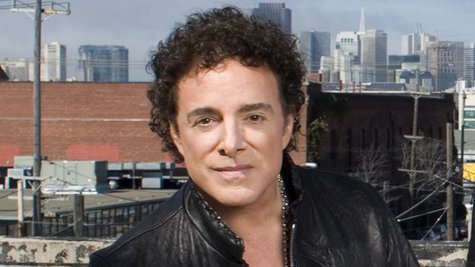 The legal drama surrounding Journey guitarist Neal Schon and his ex-wife Amber continues. TMZ reports that the veteran rocker has now initiated a defamation lawsuit against his former spouse's mother, Judy Kozan , whom he says has "attacked and harassed" him via the Internet and frequently made false statements about him to the press. He's seeking at least $75,000 in damages.
According to TMZ, the lawsuit claims that Judy posted a blog back in January in which she called the 59-year-old musician a "deadbeat dad." The message accused Neal of not shelling out enough support payments to Amber, thereby putting her "in a situation where she literally has no money for food, gas for the car, bills, nothing," and of letting the one-time couple's two young daughters "go homeless." The post later was taken down by Kozan and replaced with a note in which she said her "deadbeat dad" accusations were not true.
Schon insists that he's given a substantial amount of financial support to Amber, in excess of $1.3 million, and says Judy's fallacious statements about him have adversely affected his reputation. A Journey rep tells ABC News Radio that Neal has no further comment regarding the lawsuit.
Last month, TMZ reported that a Minnesota judge had denied Amber Schon's request to have Neal's monthly payments raised from $3,000 to $5,758.90. In making his ruling, the justice also was critical of Amber, saying her request was "intended primarily to upgrade her own standard of living."
Amber was Neal's fourth wife; the couple was divorced in 2007. In October, he got engaged to reality star Michaele Salahi , who's in line to be the sixth Mrs. Schon.
Copyright 2013 ABC News Radio