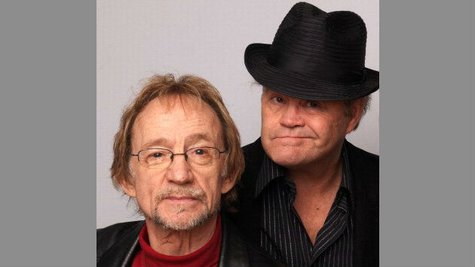 The Monkees ' Micky Dolenz and Peter Tork are among the many stars who have been scared up by organizers of the Chiller Theatre Toy, Model and Film Expo for the latest edition of the nostalgia-filled extravaganza. The event, which features appearances by a wide variety of veteran celebrities from the entertainment world, is scheduled for April 26-28 at the Sheraton hotel in Parsippany, New Jersey.
Joining the two '60s pop singers at the exposition will be such other TV stars as Patty Duke , Dennis the Menace 's Jay North , The Green Hornet 's Van Williams , CHIPs ' Larry Wilcox , Butch "Eddie Munster" Patrick and Good Times ' John Amos . Also appearing will be longtime Chiller Theater host Zacherley , Debbie Gibson , Lorenzo Lamas , Karen Allen and Rocky Horror Picture Show cast members Barry Bostwick , Patricia Quinn and Nell Campbell .
In addition, the expo will feature toy and memorabilia displays and sales, as well as costume, model-building and art contests. The Chiller Theatre convention has been held at least twice a year since 1999.
Copyright 2013 ABC News Radio