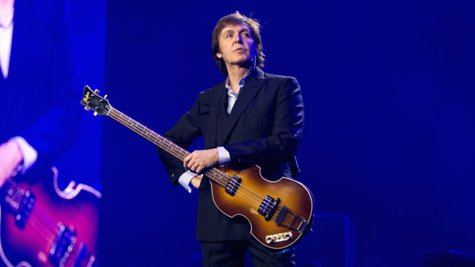 Paul McCartney reportedly has lent his talents to the soundtrack of Mood Indigo , the latest film by French director Michel Gondry . According to the RTL.fr website, the rock legend plays bass on at least two instrumental tracks featured in the movie, which is scheduled to premiere in France on April 24.
Gondry probably is best known for directing the 2004 Jim Carrey / Kate Winslet flick Eternal Sunshine of the Spotless Mind . He also has been behind the camera for a wide variety of imaginative music videos, including the promo clip for McCartney's 2007 single "Dance Tonight.
Mood Indigo tells the story of a woman suffering from a rare illness brought on by a flower that grows in her lungs. No U.S. release has been scheduled for the film, which stars Audrey Tatou of Amelie and The Da Vinci Code .
Copyright 2013 ABC News Radio