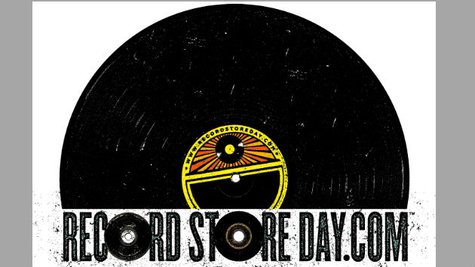 You can add Aerosmith , Sly and the Family Stone and Jimi Hendrix to the list of artists who will be issuing limited-edition vinyl discs in conjunction with next edition of the Record Store Day initiative.

Aerosmith will release high-quality vinyl versions of its first three studio efforts for the campaign: 1973's Aerosmith , 1974's Get Your Wings and 1975's Toys in the Attic . All the albums will be available on 12-inch vinyl and feature audio that has been newly remastered from the original source tapes.
Meanwhile, a 10-inch vinyl EP from Sly and the Family Stone also will be available. The disc features two previously unreleased medleys -- "Music Lover/I Want to Take You Higher/Music Love" and "Sing a Simple Song/Hot Fun in the Summertime/I Want to Take You Higher" -- as well as a mono single mix of "I Want to Take You Higher."
Also coming out on Record Store Day is a seven-inch vinyl replica of Jimi Hendrix's 1966 debut single, "Hey Joe" backed with "Stone Free." It features the original 1966 mono mixes that appeared on the original U.K. release.
Other Record Store Day releases include discs from Miles Davis , folk-blues veteran Taj Mahal and acclaimed funk singer/guitarist Shuggie Otis .
Each Record Store Day, a variety of artists release limited-edition album reissues, new singles and rare and unreleased materials -- all on vinyl -- to support independent record stores.
Copyright 2013 ABC News Radio