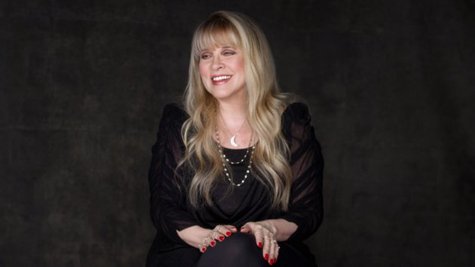 Ever wonder why Stevie Nicks wore those big platform boots during the seventies? Apparently, she needed a lot of room for her drugs.
Nicks appears on tonight's edition of Oprah's Master Class , and discusses everything from the loss of her mother to her relationship with Lindsey Buckingham and the rest of Fleetwood Mac to her drug and alcohol abuse. "I used to keep a gram of cocaine in my boot at all times," Stevie says in a preview video for the episode.
Talking about photos of herself from that time, the singer says, speaking to her younger self, "Could you have just laid off the brandy and the coke and the pot for two days? You didn't look beautiful. You looked high!"
Nicks also discusses her decision to forgo marriage in favor of music, and mistakes she's made in her personal life. But there's one thing she got right: as she tells Oprah, "We never let love affairs break Fleetwood Mac up."
Oprah's Master Class with Stevie Nicks airs tonight at 10 p.m. ET/PT on OWN, the Oprah Winfrey Network.
Copyright 2013 ABC News Radio