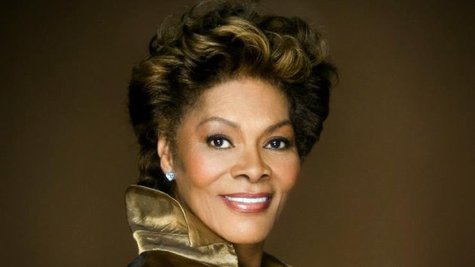 Dionne Warwick has filed for bankruptcy protection, following years of tax issues that she traces back to a business manager who she says mismanaged her affairs. The singer owed around $1 million to the IRS, according to Rolling Stone .
Dionne "actually paid more than the face amount of the taxes," her attorney tells the magazine. "But with all of the crazy interest and penalties that they add, the number kept mushrooming -- even though she paid off the amount that she owed in terms of the actual taxes."
Attorney Daniel Stolz tells Rolling Stone that though the business manager in question was fired several years ago, Dionne has been dogged by lingering tax issues for the past 15 years. She paid her taxes annually, Stolz says, and for years had tried unsuccessfully to work out an agreement with tax officials. At one point, the IRS actually lost her file for several years, Stolz tells Rolling Stone . He says that Dionne paid close to $1.3 million to the IRS, more than the value of the actual tax lien she faced, but the money only covered penalties and interest.
Dionne recently wrapped tour dates in New York and New Jersey, and was last seen in New York City performing on stage at the 30th anniversary celebration of the off-Broadway musical Mama, I Want to Sing . She was joined on stage by Cissy Houston , Angie Stone and Valerie Simpson .
Still, Stolz says Dionne doesn't perform often enough to pay for her tax lien. In her bankruptcy petition, Dionne's average monthly income is listed as being around $20,950, with her expenses as being around $20,940. That leaves the music veteran with a $10 net income after living expenses and mortgages have been figured in.
Dionne has undergone credit counseling as required by law before she filed for bankruptcy in New Jersey. Fortunately for the music veteran, much of her assets will be protected, including her S.A.G. pension, according to Rolling Stone .
Stolz is confident that Dionne's bankruptcy petition will discharge her debts. "She was an innocent victim of terrible mismanagement," he says.
Copyright 2013 ABC News Radio