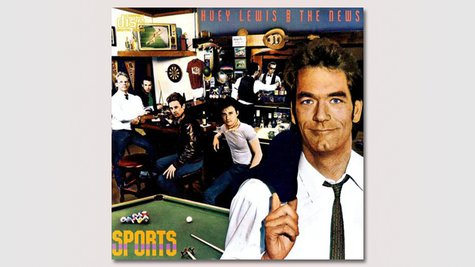 Back in 1983, the album Sports turned Huey Lewis & the News into superstars, with hits like "I Want a New Drug," "The Heart of Rock & Roll" and "If This Is It." Now, the band is celebrating that album's 30th anniversary with a deluxe reissue, and a tour.
USA Today reports that a 30th anniversary edition of Sports , featuring remastered versions of the original songs, plus a second disc full of unreleased live tracks, will be released May 14. Huey and the band will also perform on Dancing with the Stars on April 2, and on Jimmy Kimmel Live! on May 15. The tour kicks off May 10 in New Brunswick, NJ and will run through late August.
Looking back at the album's success, Huey tells USA Today , "We aimed every song on Sports to be a hit, so in that sense it's really a collection of singles...We made no apologies about that mission, and we're very proud of it in retrospect."
As for how all that success changed the band, Huey laughs, "Instead of sharing three hotel rooms between the six of us, we each got our own room."
Copyright 2013 ABC News Radio