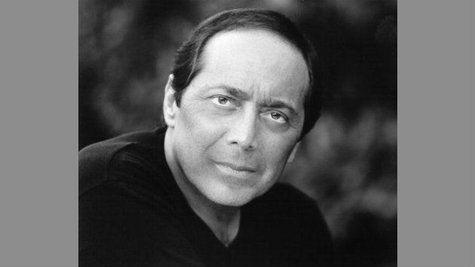 Paul Anka apparently is ticked off at rap mogul Jay-Z . In a video interview with TMZ , the legendary singer/songwriter says he "loaned" his version of "My Way" to the hip-hop superstar some years ago, but nowadays Jay won't even return his phone calls. Anka wanted the rapper to add a verse to a Michael Jackson track that appears on his upcoming Duets album, but he claims that "Jay-Z has totally blown me off."
Nevertheless, Paul says he's a fan of Jay-Z's wife, Beyonce , who he thinks is "great."
Anka's Duets album, which is due out on April 9, will include a version of Jackson's "This Is It," a song he co-wrote with the King of Pop. Other collaborators on the collection include the late Frank Sinatra , Tom Jones , Michael McDonald , George Benson , Dolly Parton , Patti LaBelle , Peter Cetera , Willie Nelson , Leon Russell , Celine Dion and Gloria Estefan .
Copyright 2013 ABC News Radio