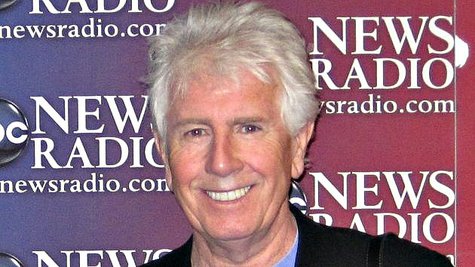 As fans of Graham Nash know, the folk-rock legend is not only an accomplished singer/songwriter but a talented photographer and artist as well. The 71-year-old Rock and Roll Hall of Famer has put together a new exhibition of his fine-art photography that will open in three locations in the coming weeks.
The show, titled "Visual Harmony," will feature previously unseen images and a variety of his best-known photos. Nash is scheduled to be on hand for the opening events for the exhibit, which will take place April 17 at the Morrison Hotel Gallery in West Hollywood, California; April 24 at the Mens Market at Hirshleifers in Manhasset, New York; and April 25 at the Morrison Hotel Gallery in the Soho section of New York City.
Hand-signed, numbered copies of many of Graham's photos will be available for purchase at the galleries.
Graham is scheduled to kick off a spring U.S. tour with Crosby, Stills & Nash in May. The trek will launch with a pair of special New York City performances, on May 1 and 3, at Lincoln Center's Rose Theater that will feature the folk-rock trio performing with accompaniment from Wynton Marsalis and the Jazz at Lincoln Center Orchestra . Visit CrosbyStillsNash.com to view all of the group's upcoming concerts.
Copyright 2013 ABC News Radio