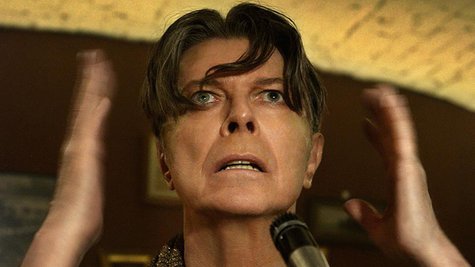 Here's an unexpected treat to begin your Wednesday right. David Bowie 's just released the video for "The Next Day," the title track off his album of the same name.
Like his previous video for "The Stars (Are Out Tonight)," which featured Oscar-winning actress Tilda Swinton , "The Next Day" features some serious star power. Oscar nominee Gary Goldman plays a violent, lecherous priest in a fetish club populated with clergy. He hits on Oscar winner Marion Cotillard , lounging at the bar, while Bowie -- dressed apparently as a monk -- sings from the club stage. Things take a turn for the stranger when Cotillard develops stigmata and sprays the patrons with blood.
The Next Day , Bowie's first studio album in ten years, was released last March.
Copyright 2013 ABC News Radio