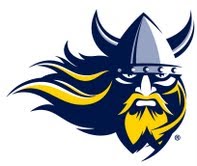 SIOUX FALLS, S.D. (KWSN)- Augustana will make its sixth-straight appearance at the NCAA Championships Wednesday through Saturday at LPGA International in Daytona Beach, Fla.The NCAA Championships is a four-round tournament featuring the top-three teams from each of the four regions and the top-three individuals not with an advancing team.
A total of 72 participants make up the field. In the team competition, the low-four scores from each team will count in each day's total score.Augustana is coming off a second place finish at the Central Region Championships last Tuesday with a three-round score of 964 at St. Joseph Country Club in St. Joseph, Mo. The Vikings led after day one, moved into second after round two and that is where the Vikings would stay finishing 13 strokes behind tournament champion Central Oklahoma.Marisa Toivonen was Augustana's highest finisher, coming in fourth place at 21-over-par 237 (79-75-83).
Emily Kvidera fired her best round on the final day of the tournament to move up 13 spots and finish in a tie for sixth overall at 23-over-par 239 (80-85-74).Allie Ostrander came away with a 16th-place finish at the region championships shooting a 31-over-par 247 (74-84-89) while Maggie Leland finished in a tie for 21st with a 32-over-par 248 (85-85-78). Jennifer Pederson fired a 36-over-par 252 (84-83-85) to finish in a tie for 28th.Head coach Peggy Kirby has led Augustana to six straight NCAA Championships. Augustana's best finish came in 2007-08 when the Vikings placed eighth.
Augustana finished 11th in 2008-09, ninth in 2010-11 and 10th in 2011-12. All of Augustana's national tournament appearances have come under the direction of Kirby.As a freshman, Kvidera provided the best individual finish at the national tournament by a Vikings, firing an 18-over-par 302 at the Longbow Golf Course in Mesa, Ariz. to tie for seventh. Last season, Kvidera posted the best finish by a Viking, placing ninth with a 22-over 310.