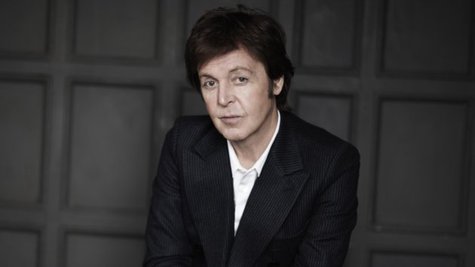 Continuing his support of animal-rights causes, Paul McCartney is backing an initiative by the Cruelty Free International organization seeking a global ban on cosmetics testing on animals . In March, a similar ban went into effect throughout the European Union after a long campaign by the BUAV, the founding organization of Cruelty Free International.
"I have supported…the BUAV over the years with its campaign to end cosmetics testing on animals," says McCartney in a statement. "I am so proud to be part of this historic event and congratulate Cruelty Free International for succeeding in taking the cruelty out of beauty across the European Union. Together we have made a huge difference, yet animals continue to suffer because over 80% of the world still allows cosmetics testing on animals."
He adds, "I am now supporting Cruelty Free International with its campaign to seek a global ban to ensure that animals do not suffer for the sake of beauty anywhere in the world."
Countries that still allow cosmetics to be tested on animals include the U.S., China, Australia, Japan, India and Korea. In China and some other countries, animal tests are required before cosmetic products are allowed to be sold there.
"We have been grateful for the support of Sir Paul over the years for our campaign to end cosmetics testing in the EU," says Michelle Thew , Cruelty Free International's chief executive. "We are delighted that he will now join us on our global mission to end the use of animals to test cosmetics worldwide."
Other celebrities who also support the initiative include singer Joss Stone , Game of Thrones actor Peter Dinklage and comedian Ricky Gervais .
Copyright 2013 ABC News Radio