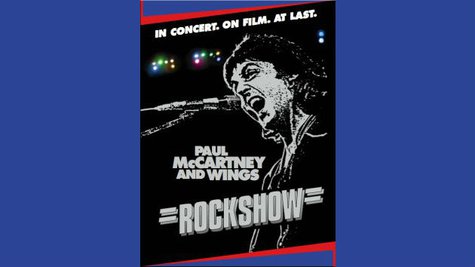 Just a reminder that Paul McCartney will be in attendance for a special premiere theatrical screening of the 1976 concert video Rockshow that will be held today at the British Academy of Film and Television Arts in London. The ex- Beatles legend will be on hand to introduce the film, which features footage captured during Paul McCartney & Wings ' 1976 U.S. tour.
Rockshow also will be shown at a variety of other U.K. cinemas on Wednesday, while U.S. theaters will start hosting similar screenings on Thursday. These screenings also will feature a taped video introduction by McCartney. You can find out where Rockshow is playing near you by visiting RockshowOnScreen.com .
Rockshow also will be released on DVD, Blu-ray and as a digital download on June 10 . You can check out McCartney & Wings' performance of "Silly Love Songs" from the video online now.
Copyright 2013 ABC News Radio