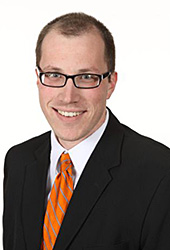 Sioux Falls, SD (KWSN) - Independent sports can be a thankless job, and perhaps no league knows that more then the Indoor Football League, But there is a new league that has emerged this year, the Champions Professional Indoor Football League (CPIFL) which is currently in their first year of existence.
The leagues footprint includes teams from Nebraska, Iowa, Missouri, Kansas, Indiana and Illinois and includes former Storm opponents from Sioux City, Wichita, Bloomington and Omaha. On August 11, 2012 Former Storm executive James Bain was named CPIFL commissioner.
He joined Sports Talk with Craig and Chris Tuesday and talked about the league, the teams and the future.
The league schedule runs through June.