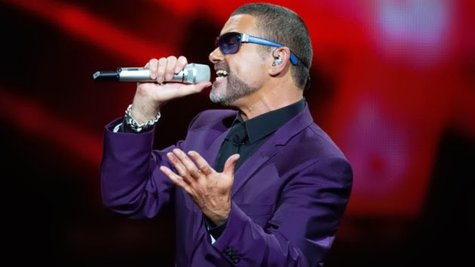 After being injured in a car accident in the U.K. on May 16, George Michael has been discharged from the hospital.
A statement on Michael's website reads , "We can confirm that George Michael has been discharged from hospital and continues to rest and recuperate. He is well and thanks everyone for all the messages of support."
As previously reported, George was a passenger in a Range Rover that was involved in the accident. He was found on the road by paramedics and although at the time he was said to have suffered "bumps and bruises," the 49-year-old remained in the hospital "for observation." Meanwhile, a woman who claimed to have witnessed the accident says the singer literally fell out of the car while it was doing 70 mph.

In the past decade, Michael has been involved in a string of car accidents, but in those cases, he was the one driving. In 2010, he was sentenced to eight weeks in prison for driving under the influence of pot and prescription medication. In 2011, the former Wham! frontman suffered a bout of pneumonia that nearly killed him, and then last year, he canceled a tour due to "major anxiety," reportedly a side effect of that near-death experience.
Copyright 2013 ABC News Radio