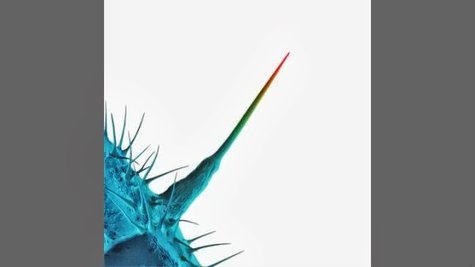 We won't have to wait too much longer to get our hands on And I'll Scratch Yours , the new album that features covers of Peter Gabriel songs by artists including Paul Simon , Lou Reed and Randy Newman . While the release was originally slated to arrive in September, it's now set to hit stores on January 7.
The 12-track collection is a companion piece to Gabriel's 2010 studio effort, Scratch My Back , which features the legendary musician's renditions of tunes by most of the same artists who contributed tracks to And I'll Scratch Yours .
Among the songs on the new record are Simon's acoustic take on "Biko," the late Reed's gritty, noisy reimagining of "Solsbury Hill" and Newman's sparse and soulful rendition of "Big Time." Other artists who appear on And I'll Scratch Yours include Brian Eno , ex- Talking Heads frontman David Byrne , Arcade Fire and Bon Iver .
And I'll Scratch Yours will be available as a single stand-alone CD, and as part of a two-disc set packaged with Scratch My Back . Digital versions of both releases also will be sold.
Here's the full track list for And I'll Scratch Yours :
"I Don't Remember" -- David Byrne
"Come Talk to Me" -- Bon Iver
"Blood of Eden" -- Regina Spektor
"Not One of Us" -- Stephin Merritt
"Shock the Monkey" -- Joseph Arthur
"Big Time" -- Randy Newman
"Games Without Frontiers" -- Arcade Fire
"Mercy Street" -- Elbow
"Mother of Violence" -- Brian Eno
"Don't Give Up" -- Feist featuring Timber Timbre
"Solsbury Hill" -- Lou Reed
"Biko" -- Paul Simon
Copyright 2013 ABC News Radio