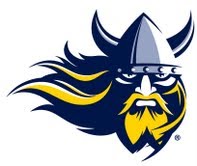 Sioux Falls, S.D. (KWSN-AM) Augustana women's golf head coach Peggy Kirby announced Wednesday the signing of five student-athletes to continue their academic and golf careers at Augustana.
Joining Augustana for the 2014-15 season are Emily Israelson of Staples, Minn., Sierra Langlie of Andover, Minn., Abby martin of North Prairie, Wis., Kali Trautman from Clear Lake, S.D., and Matty Tschider of Detroit Lakes, Minn.
"This is the largest signing class that I have ever brought in," Kirby said. "We are bringing in a very strong group of young ladies who are all very competitive. They are also great students and have a strong desire to improve in all areas of their golf games. We are excited to have such a good group of athletes who we think are ready to make a contribution to our already strong golf program.
"Israelson is a senior at Staples-Motley High School where she is a four-year letterwinner and starter on the golf team. She is a three-time all-state and all-conference honoree that finished 15th in the 2A State Tournament as a junior. Israelson won six individual medalist honors during her junior season and shot a career-low round of 71 during the season. She was a fifth-place finisher in the state tournament as a sophomore and won five individual titles at tournaments during the season. As a freshman, Israelson placed ninth at the state tournament and was the individual medalist in the section tournament. Israelson has been named her team's MVP for three straight seasons
.Langlie, a senior at Andover High School, will graduate as a four-year letterwinner and starter on the golf team. She is a three-time all-conference selection and has placed in the top 14 of the Minnesota State High School League Class 5AAA Tournament. Last season, Langlie won the individual Northwest Suburban Conference championship, section championship and finished seventh overall in the state tournament. Langlie finished third in sections and 10th in the state as a sophomore and fourth at sections and 14th at state as a freshman.
Martin is a senior at Mukwonago High School where she is a four-year letterwinner and starter in golf. Martin recently completed her senior season where she was named the Classic Eight Conference Player of the year while earning Second Team All-State honors. She was named her team's MVP this season after finishing second in here conference tournament and fourth overall in the state tournament. Martin set a school record this season with an 18-hole score of 70. She is a four-time all-conference honoree and has been named Academic All-State three straight years.
Trautman is a senior at Deuel High School and is a three-year letterwinner and starter on the golf team. Trautman has won three straight individual medalist honors in the Northeast Conference. She has been a member of three straight conference championship teams that has placed in the top three in the state tournament the last three seasons. Trautman placed third in the South Dakota Golf Association (SDGA) Junior Championships last year and teamed up with current Augustana golfer Maggie Leland to win the SDGA Two-Woman Championship last summer. Trautman has also won two straight individual conference championships and has placed fifth or better in the state tournament all three years.
Tschider, a senior at Detroit Lakes Senior High School, will be a four-year letterwinner and starter when she graduates next spring. She is a three-time All-State and All-Conference honoree and won an individual section championship as a junior. Tschider has been a member of two straight Class 2A State Championship Teams and three straight section championship teams. She compiled an 82.28 stroke average as a junior after posting an 82.63 average her sophomore season.
Augustana women's golf completed the fall portion of its 2013-14 season at the MIAA Preview on Oct. 22. The Vikings are tied for first after the first two rounds of the four-round NSIC Championships, which will resume on April 25 in Morton, Minn. Augustana returns to the course when it hosts the Augustana Spring Fling in Palm Desert, Calif. on March 13-14.
Courtesy Augustana Athletics