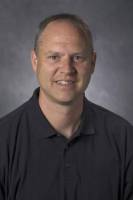 CHARLOTTE, N.C. (KWSN-AM) Third-year Sioux Falls head volleyball coach Joel McCartney has been named to the Big South Conference's All-Decade (2000-09) Volleyball Team.
As part of the Big South's 30th anniversary celebration in 2013-14, the conference announced its first-ever All-Decade Teams to recognize the student-athletes and coaches who excelled in their respective sport since the conference's founding in 1983.
A two-time Big South Coach of the Year, McCartney spent six seasons (2001-06) as the head coach at Winthrop University (S.C.). The Eagles went 167-49 overall during that six-year stretch (74-10 Big South), including a 34-3 campaign in 2006. McCartney's Eagles also captured five consecutive Big South Conference titles (2002-06) and made five straight appearances in the NCAA Division I Tournament.
A native of Papilion (Neb.) McCartney owns a career record of 392-210 (.651) in seventeen years as a college head volleyball coach.
Sioux Falls finished its 2013 campaign with a record of 19-12 (10-10 NSIC), a five-match improvement on their 2012 efforts (14-16 overall, 5-15 NSIC). The Cougars finished seventh in the NSIC standings to notch their first-ever bid to the U.S. Bank/NSIC postseason tournament. USF fell to No. 2 Minnesota-Duluth last night in the NSIC quarterfinal round.
Big South Announces All-Decade Teams: http://www.bigsouthsports.com/entries/big-south-announces-volleyball-all-decade-teams