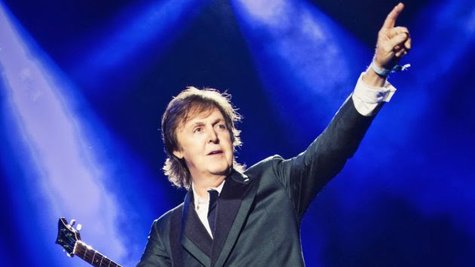 If you want to work on the set of Paul McCartney 's next video, best not post that picture of the ham sandwich you're about to eat -- and don't be a day tripper, either. According to The Sun , the former Beatle has made it known that anybody posting to social media sites, taking any non-prescription medication or eating meat on the set of the "Queenie Eye" video isn't welcome.

"It was meant as a joke but, still, you would be out on your ear if you ignored the memo," a source tells the UK paper of the warning from McCartney's minions.
The video is being shot at London's Abbey Road studios, and guests like Johnny Depp and Sean Penn will reportedly appear in it.
Sir Paul's appropriately titled album, New, is scheduled for release October 14.
Copyright 2013 ABC News Radio