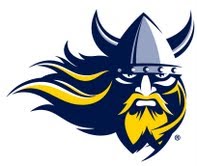 SIOUX FALLS, S.D. (KWSN)- For the second consecutive week, Augustana cross country will take their top-10 rankings to the national stage at a Division I-hosted meet. The Vikings look to escape the oncoming cold weather of the Midwest and head South to the Chile Pepper Cross Country Festival in Fayetteville, Ark.
Both Augustana teams remained in the top 10; the men dropped one spot despite winning in convincing fashion, but remain in the thick of the top portion of the rankings. The women hold onto their third spot, even though they are now in a tie, and the men were jumped after a big performance from the team ranked sixth one week ago.
The Vikings will see some familiar faces from the national and regional rankings at this weekend's meet. The women will put their No. 3 ranking on the line against four teams ranked in the top 10 of their respective regions -- six teams from the South Central Region join the Vikings in Fayetteville, including No. 24 Dallas Baptist.
The men's squad is pitted against a plethora of talented teams including a pair of top-25 caliber challengers. Missouri Southern and West Texas A&M checked in at No. 9 and 20, respectively, in the latest poll, while seven total teams received a top-10 region billing in either the Central or South Central region rankings.
With stiff competition from the Division II ranks, the Vikings also look to prove their mettle to the 16 Division I squads that will be racing. Host school University of Arkansas owns a top-10 ranking for both men's and women's squads, while Villanova and University of Oklahoma have been mainstays in the Division I poll.
"It's definitely going to be a challenge for our kids," head coach Tracy Hellman said of the competition at the Chile Pepper Festival. "We are going to see teams we have never seen before -- the Arkansas', the Oklahomas, and a bunch of Texas schools. It's going to be a big meet too because everybody is racing in the same division."
Despite the challenge of a second big race in consecutive weekends, Augustana is coming into this weekend's meet after a pair of team wins and some national recognition. Runa Falch's record-setting performance warranted the US Track & Field and Cross Country Coaches Association athlete of the week for the second time this season. The Vikings also swept the Northern Sun Intercollegiate Conference athletes of the week with Paul Yak joining Falch by earning the men's honors after a runner-up finish.
"I was really pleased with the Griak results," Hellman said of his team's performance this past weekend. "We packed it up well, started out conservatively, and really picked off kids [in front of us]. Our depth is really showing in our men, and even in our women."
Much like last week, the Vikings look to implore a team strategy at the race. "Last week we had more of a conservative start," Hellman said. "This week we are going to go after it with a faster start and see if we can hold onto it. We are actually getting sharper and even though it's only been a few days since Griak, I expect us to race even better this week."
Now that the calendar has turned to October, the Vikings only have two meets until they host the Northern Sun Intercollegiate Conference championships on Oct. 26. Hellman thinks now is a good time for the Vikings to start preparing for defending their titles.
"This is going to be a good tune-up for the conference meet," he said. "This race is going to be flat and conference is going to be flat. I think this will give us a good idea of how we can race on a flat course and control the race, in a sense."
Augustana won't be short on racing in intense meets after back-to-back Division I-hosted races, but Hellman knows it will all pay off.
"It's all about marching to the conference championship."
Courtesy of Augustana College