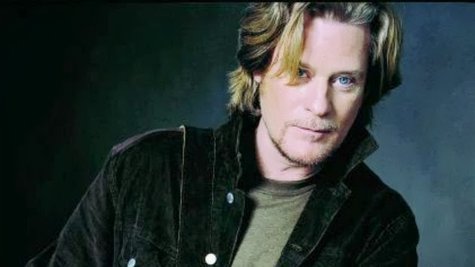 Great news for Daryl Hall fans: The Hall & Oates singer's Live from Daryl's House performance series will be back for a new season next year. New episodes of the show will begin airing in early 2014 on the Palladia high-def network, as well as on VH1, RFD-TV and FamilyNet. The show will also stream on LFDH.com.
"A day doesn't go by that I don't hear from fans about how much they love the show. And everyone knows how much I enjoy doing it," Hall says in a statement. "Believe me when I tell you, the best is yet to come."
Live from Daryl's House started as an online concert series in 2007 before recently expanding to television. Each episode features the Hall & Oates frontman jamming at his home with a special guest, performing his songs, their tunes and occasional covers.
VH1 executive Rick Krim , meanwhile, says, "For Palladia, Live from Daryl's House represents the perfect match of programming and television network. Our viewers' response has been overwhelmingly positive to Daryl and the series, which captures the unexpected magic that can happen when talented artists relax and create music together."
A list of guest performers for the upcoming season will be revealed soon. Previous guests have included Joe Walsh , Todd Rundgren , Smokey Robinson and Hall's longtime musical partner John Oates .
As opposed to previous seasons, when most of the programs were taped at Hall's country home in Millerton, New York, the new shows will be shot at a renovated venue in nearby Pawling. One of the series' executive producers, Jonathan Wolfson , tells Multichannel.com that the club, which was formerly was known as the Towne Crier, likely will be rechristened Daryl's House.
As previously reported, Hall also will be starring in another TV program next year. Daryl's Restoration Over-Hall is a renovation reality show that will start airing on the DIY Network in 2014. It will follow Daryl as he restores a quaint home in Connecticut that was built around 1780.
Copyright 2013 ABC News Radio