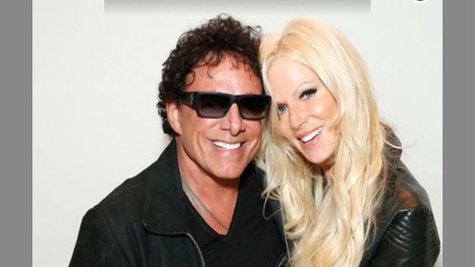 Congrats go out to Neal Schon and his fiancée, Michaele Salahi , who announced that they'll be journeying down the aisle just in time for Christmas. The Journey guitarist and his longtime love will tie the knot on December 15 at The Palace of Fine Arts in Schon's home city of San Francisco.
The 59-year-old rocker says in a statement, "San Francisco has been my home, the city I love, and I am marrying Michaele, the woman of my dreams and the love of my lifetime."
Schon has been engaged to Salahi since October 2012, when he proposed to her on stage during a Journey concert in Baltimore. The engagement came two months after Michaele's divorce from Tareq Salahi was finalized.
Before their marriage hit the rocks, the Salahis were best known for crashing a White House state dinner in 2009. Michaele also starred on the reality series The Real Housewives of D.C.
Copyright 2013 ABC News Radio