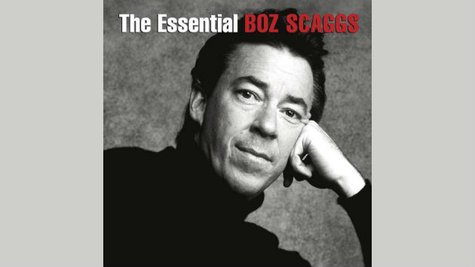 A two-CD set offering highlights from throughout Boz Scaggs ' solo career will be arriving in stores on October 29. The Essential Boz Scaggs features 32 songs from the smooth, soulful singer, spanning from the self-titled 1969 album he issued after leaving The Steve Miller Band through his most recent studio effort, 2013's Memphis .
The Essential track list boasts six tracks from Scaggs' landmark, five-times-platinum 1976 release, Silk Degrees , including the hits "Lowdown" and "Lido Shuffle." Among the charting tunes on the retrospective are the 1980 songs "JoJo," "Breakdown Dead Ahead," "Miss Sun" and the classic ballad from the Urban Cowboy soundtrack "Look What You've Done to Me."
The two-disc package also contains a rendition of the blues standard "As the Years Go Passing By," which Boz recorded with Booker T. and the MG's during a 1994 appearance on "The Columbia Records Radio Hour."
Scaggs has been busy this year touring in support of Memphis , and will wind down his latest series of U.S. shows on Monday in University Park, Pennsylvania. He'll return to the road next month for a trek that will bring him to Hawaii and Japan. You can check out all of Boz's upcoming confirmed dates at BozScaggs.com .
Here is the full list of songs on The Essential Boz Scaggs :
Disc One:
"I'll Be Long Gone"
"Loan Me a Dime"
"Runnin' Blue"
"We Were Always Sweethearts"
"Painted Bells"
"Near You"
"Dinah Flo"
"Might Have to Cry"
"You Make It So Hard (to Say No)"
"Slow Dancer"
"What Can I Say"
"It's Over"
"Harbor Lights"
"Lowdown"
"Lido Shuffle"
"We're All Alone"
"Hard Times"
Disc Two:
"JoJo"
"Isn't It Time"
"Simone"
"Breakdown Dead Ahead"
"Miss Sun"
"Look What You've Done to Me"
"Heart of Mine"
"Some Change"
"Sierra"
"As the Years Go Passing By" (with Booker T. & the MG's)
"It All Went Down the Drain"
"Miss Riddle"
"I Just Go"
"Thanks to You"
"Gone Baby Gone"
Copyright 2013 ABC News Radio