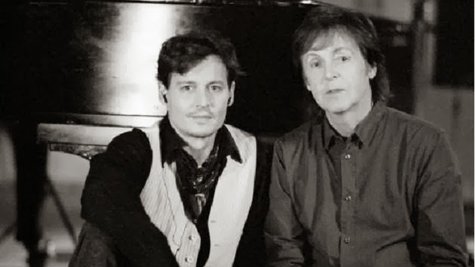 Paul McCartney 's star-studded video for his new song, "Queenie Eye," will premiere on VEVO Thursday at noon Eastern time.
The clip will show Sir Paul recording the song in what he believes is an empty studio. However, in the words of Paul's camp, the "studio starts to fill up with people all reacting in different ways to the song and Paul is completely unaware. The video brings everybody's personal experience into one place."
Paul has confirmed that the "Queenie Eye" video will feature appearances by Johnny Depp , Meryl Streep and Kate Moss . In addition, Britain's The Telegraph reports, there will be cameos from other A-list stars such as Sean Penn , Jude Law and Star Trek actor Chris Pine.
"Queenie Eye" is one of the tracks on McCartney's just-released album, NEW .
Copyright 2013 ABC News Radio