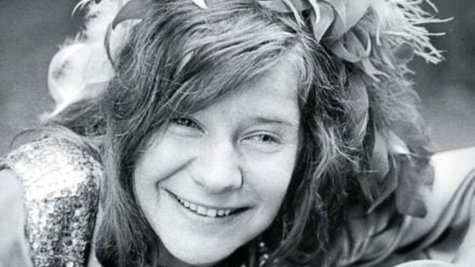 One of the most memorable singers of the 1960s, Janis Joplin , will be honored with a star on the Hollywood Walk of Fame early next month, more than 43 years after her untimely death. The commemorative marker will be unveiled during a ceremony at 6752 Hollywood Boulevard in front of the Musician's Institute on November 4 at 11:30 a.m. PT.
Several guest speakers will be on hand to pay tribute to Janis, including her brother and sister, Michael and Laura Joplin ; music mogul Clive Davis ; and renowned singer/songwriter Kris Kristofferson . Kristofferson also will deliver a special performance of his song "Me and Bobby McGee," with which Joplin scored a posthumous #1 hit back in 1971.
"Janis Joplin is an iconic figure and her songs will always be remembered by her fans around the world," says Hollywood Walk of Fame producer Ana Martinez .
For fans who can't make it out to the event, the festivities will be streamed live online at WalkOfFame.com.
Joplin came to fame in 1967 as a member of Big Brother and the Holding Company , scoring a top 20 hit with "Piece of My Heart" before launching a solo career. Her passionate and raspy voice and flamboyant style has gone on to influence generations of female artists, including Stevie Nicks , Heart 's Ann Wilson , Melissa Etheridge and Pink . Sadly, Janis died on October 3, 1970, of a heroin overdose at age 27.
Copyright 2013 ABC News Radio