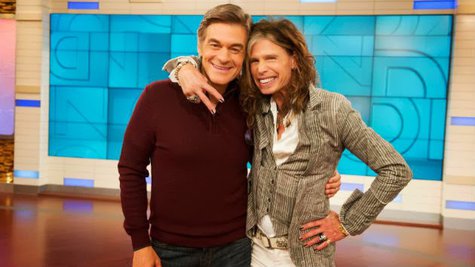 Aerosmith 's Steven Tyler will help usher in a brand-new season of The Dr. Oz Show by serving as one of the health expert's guests next week. The legendary singer's visit will air on Tuesday, September 10, as the second episode of the Emmy-winning program's fifth season.

The "demon of screamin'" will sit down with Dr. Mehmet Oz -- who happens to be a huge Aerosmith fan -- for a candid interview about his recent vocal-cord problems and his long struggles with substance abuse. Tyler will be accompanied by Dr. Harry Haroutunian , the physician who helped him overcome his addictions during his most recent stay at the famed Betty Ford Center. Steven also will take part in a game called "Lip Service" that will feature him answering informative quiz questions about lips and vocal cords.
Check your local listings to find out where and when The Dr. Oz Show airs in your area.
Copyright 2013 ABC News Radio